Game Description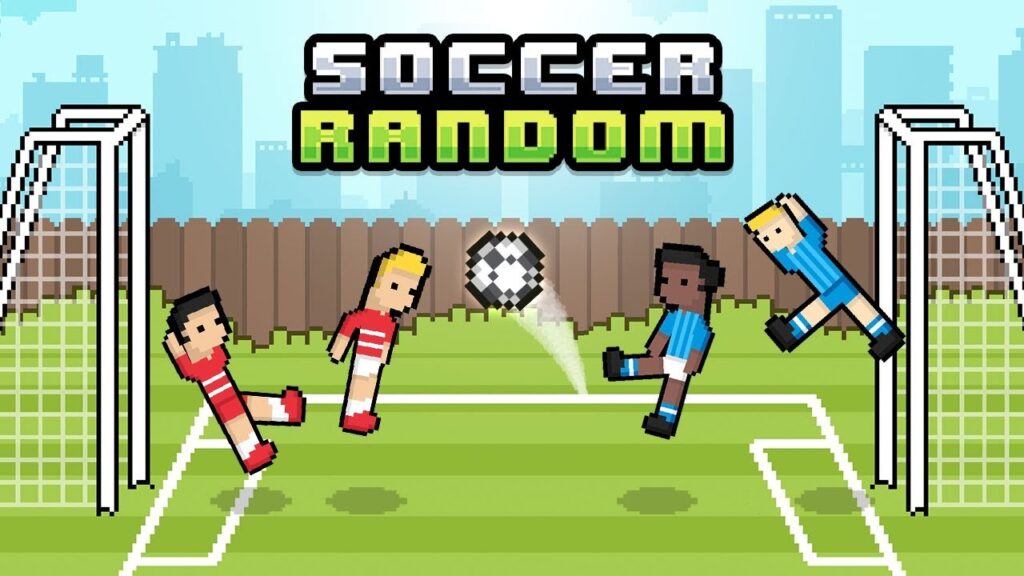 Soccer Random is a fast-paced and exciting online multiplayer soccer game that brings randomness and unpredictability to the soccer field. Developed by Beedo Games, this game offers a unique twist on traditional soccer gameplay.
Game Controls
Soccer Random is designed for easy and intuitive gameplay. You can control your player using the following keyboard keys:
W: Move Up
A: Move Left
S: Move Down
D: Move Right
How to Play Soccer Random
In Soccer Random, the goal is simple: score more goals than your opponent within the time limit. Here's how to play:
Match Setup: Join a quick match or create a custom match with your preferred settings, such as the number of goals required to win and the match duration.
Randomness Rules: Soccer Random lives up to its name by introducing random events and power-ups throughout the match. These can include speed boosts, size changes, and more. Adapt quickly to these changes to gain an advantage.
Teamwork: You can play Soccer Random with friends or team up with random players online. Good teamwork, passing, and positioning are key to victory.
Score Goals: Use your player's agility and speed to dribble the ball and score goals. Be prepared for unexpected events that can alter the course of the game.
Defend and Block: Don't forget to defend your goal. Move your player strategically to block your opponent's shots and maintain a strong defense.
Power-Ups: Collect power-ups that appear randomly on the field. These can give you a temporary advantage, so seize them whenever possible.
Win the Match: The team that reaches the required number of goals first or has the most goals when the match timer runs out wins.
Tips and Tricks
Here are some tips to help you succeed in Soccer Random:
Stay Agile: Keep your player moving to react quickly to changing circumstances on the field.
Coordinate with Teammates: Communication and teamwork are crucial, especially when playing with friends. Coordinate your moves and passes effectively.
Watch for Power-Ups: Power-ups can be game-changers. Pay attention to their appearance and use them strategically.
Balance Defense and Offense: While scoring goals is essential, don't neglect your defensive responsibilities. A solid defense can prevent your opponent from scoring.
Game Developer
Soccer Random was developed by Beedo Games, a game development studio known for creating entertaining and casual multiplayer games.
Game Platforms
You can enjoy Soccer Random on various gaming platforms, including:
Web Browsers: Soccer Random is typically available to play directly in web browsers, making it easily accessible.
Mobile Devices: Download the game on iOS and Android devices to play on the go.
How to Play Unblocked
To play Soccer Random unblocked, you can visit reputable gaming websites or platforms that offer unblocked versions of the game. These versions should allow you to enjoy the game without any restrictions.
Soccer Random offers an unpredictable and fun take on soccer, making it a great choice for players who enjoy fast-paced and chaotic sports gameplay. Team up with friends or challenge opponents online in this exciting soccer experience.