Game Description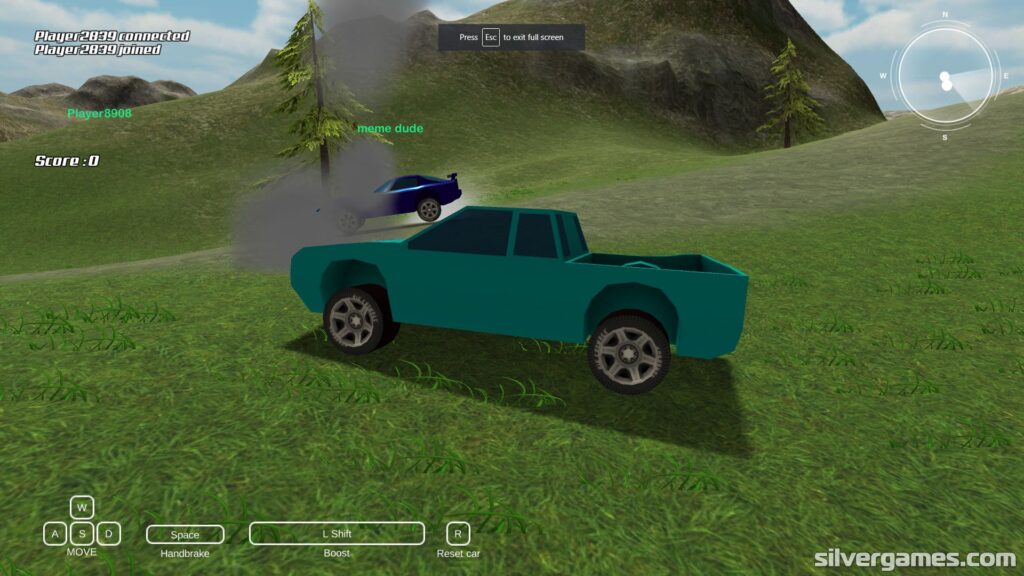 "Stunt Simulator Multiplayer" is an exciting online game that lets you perform jaw-dropping stunts in a multiplayer environment. Get ready for adrenaline-pumping action as you compete with players from around the world in various stunt challenges.
Game Controls
Mastering the controls is essential to become a top stunt performer in this game. Here are the key controls:
W, A, S, D: Use these keys to control the movement of your stunt vehicle.
Spacebar: Press the spacebar to apply the handbrake and execute precise maneuvers.
Shift: Hold down the Shift key to activate nitro for a burst of speed.
C: Use the C key to change the camera perspective for a better view of your stunts.
How to Play Stunt Simulator Multiplayer
Competing in "Stunt Simulator Multiplayer" is a thrilling experience. Follow these steps to get started:
Choose a Stunt Vehicle: Begin by selecting your preferred stunt vehicle from the available options. Each vehicle has its own unique characteristics.
Join a Room: Join a multiplayer room with other players or create your own room and invite friends.
Select a Stunt Challenge: Pick a stunt challenge from the list of available options. These challenges can range from stunt races to obstacle courses.
Master the Controls: Familiarize yourself with the game controls to ensure you can navigate your vehicle effectively.
Perform Stunts: Start the challenge and use your driving skills to perform stunts, race against opponents, or complete obstacle courses.
Compete and Win: Your goal is to outperform your opponents and complete the challenges with style. The player with the highest score or fastest completion time wins.
Unlock Rewards: As you progress and earn rewards, you can unlock new vehicles and customization options.
Tips and Tricks
To excel in "Stunt Simulator Multiplayer," consider these helpful tips:
Practice Stunts: Spend time practicing stunts in a safe environment to improve your skills.
Team Up: Collaborate with other players in team-based challenges for a strategic advantage.
Upgrade Your Vehicle: Use your rewards to upgrade your stunt vehicle for better performance.
Study the Maps: Understanding the layout of each map can give you a competitive edge.
Stay Agile: Quick reflexes and agility are crucial for successfully navigating obstacles and performing stunts.
Game Developer
"Stunt Simulator Multiplayer" was developed by a skilled team of game developers dedicated to creating exciting multiplayer experiences.
Game Platforms
Mobile Devices: Download the game on iOS and Android devices to play on the go.
How to Play Unblocked
To access "Stunt Simulator Multiplayer" unblocked, follow these methods:
Official Websites: Visit the official website of the game developer or authorized gaming platforms to play the unblocked version.
Use VPN Services: If the game is blocked on your network, consider using VPN services to access it.
"Stunt Simulator Multiplayer" offers heart-pounding multiplayer stunts and challenges that will put your driving skills and daring maneuvers to the test. Compete with friends or players worldwide to prove that you're the ultimate stunt performer.