Game Description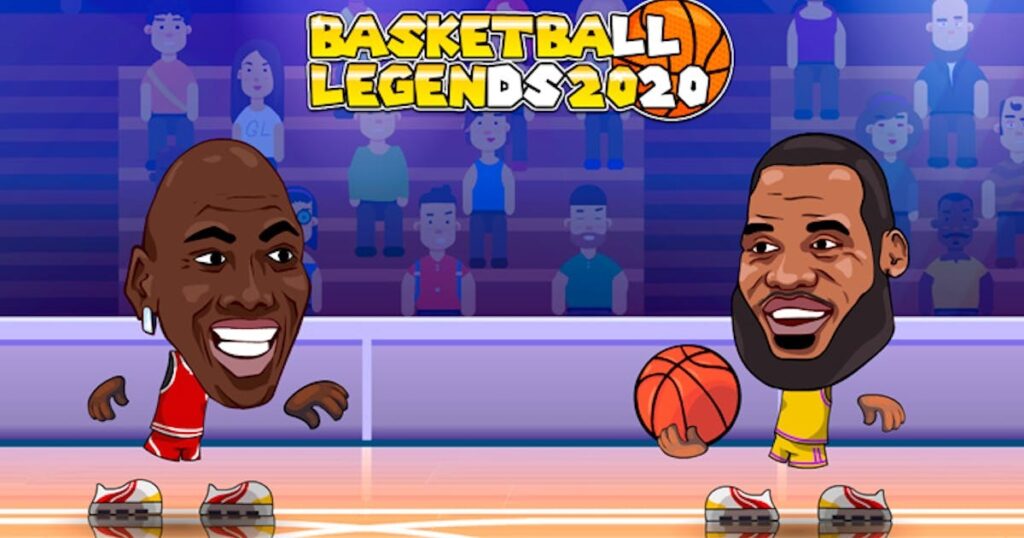 Basketball Legends is an action-packed, sports-themed online game that allows you to step into the shoes of legendary basketball players. Compete in exciting basketball matches, showcase your skills, and aim for victory.
Game Controls
Mastering the game controls is essential for success on the basketball court:
Player 1 (Single Player Mode):

Arrow Keys: Move
Z: Supershot
X: Action/Steal
S: Pump
A: Dunk/Shoot
D: Dunk/Shoot

Player 2 (Single Player Mode):

WASD: Move
K: Supershot
L: Action/Steal
Down Arrow: Pump
Left Shift: Dunk/Shoot
Spacebar: Dunk/Shoot
How to Play Basketball Legends
Dribble your way to victory with these gameplay instructions:
Select Your Player: Choose your favorite basketball legend, such as Michael Jordan or LeBron James, each with their own unique abilities and skills.
Choose Your Game Mode: Opt for either a single-player campaign or invite a friend to compete in multiplayer mode.
Start the Match: Face off against your opponent on the basketball court. The objective is simple: outscore your rival.
Master the Controls: Familiarize yourself with the game controls to dribble, pass, shoot, and steal the ball effectively.
Execute Special Moves: Discover each player's unique supershot and special abilities, which can give you an edge in the game.
Win the Game: Score more points than your opponent within the time limit to secure victory and advance to the next level.
Tips and Tricks
Elevate your game with these valuable tips:
Practice Your Timing: Perfect your shot timing to make accurate throws and supershots.
Use Special Abilities: Utilize your player's special abilities strategically to gain an advantage.
Defense Matters: Don't neglect defense. Stealing the ball from your opponent can be just as crucial as scoring points.
Team up in Multiplayer: If playing in multiplayer mode, coordinate with your teammate to dominate the court.
Game Developer
Basketball Legends was created by MadPuffers, a game development studio known for their fun and engaging sports games.
Game Platforms
You can enjoy Basketball Legends on various gaming platforms, including:
Web Browser: Play directly in your web browser without the need for downloads or installations.
Mobile Devices: Download the game on iOS and Android devices to play on the go.
How to Play Unblocked
To access Basketball Legends unblocked, follow these suggestions:
Use Game Websites: Visit online game websites that offer unblocked versions of the game.
Check School or Workplace Policies: If you're playing at school or work, review the policies regarding game access. You may need to use a personal device or network to play.
VPN Services: Consider using a Virtual Private Network (VPN) to bypass network restrictions and access the game.
Basketball Legends lets you experience the thrill of basketball with your favorite legendary players. So, lace up your virtual sneakers and hit the court for an epic showdown!